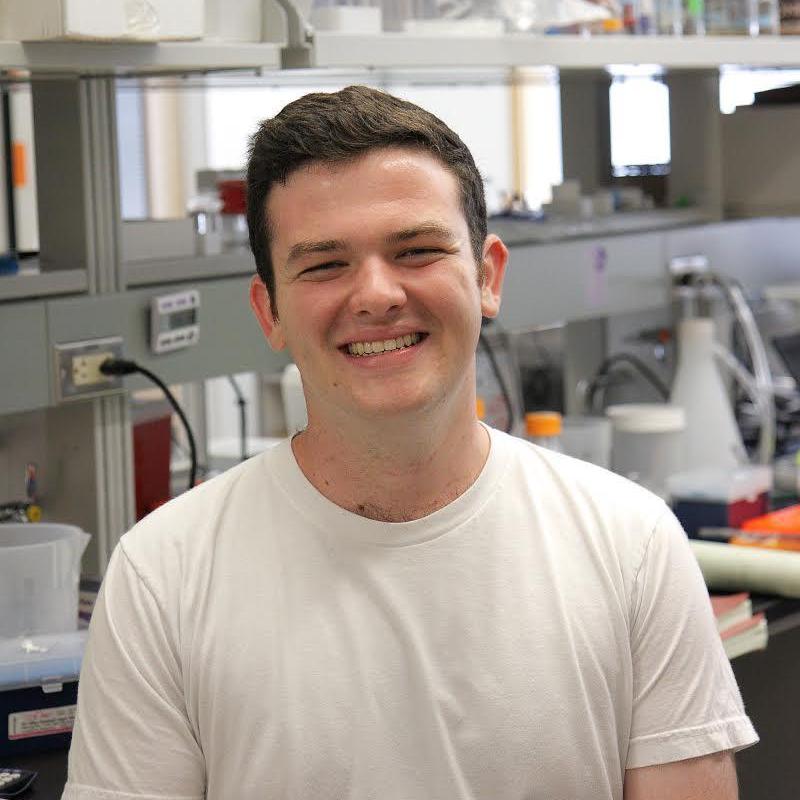 2nd Year Biochemistry Molecular Biology, School of Medicine
Bio
Program: BMB Second Year     Lab: Baconguis     Undergrad: Reed College     Favorite Animal: Cat
Rich is a second year PhD student working on structural biology in the Baconguis lab. In his research he uses cryo-EM to study the epithelial sodium channel (ENaC) and its interactions with other proteins responsible for its activation and degradation. Rich currently serves as the vice president of the GSO, which he joined as a way to advocate for other grad students. His work in the GSO often left him feeling frustrated, since there was little he could do to ensure that members of the administration actually followed through on requests and suggestions from students.
"Students have been asking the administration every year for at least the past ten years to switch from 1099s to W2s. This would cost the university literally nothing. There's just no way to hold them accountable without a union."
Rich joined the bargaining team to make sure that graduate employee voices are not only heard, but respected.
BARGAINING TEAM STATEMENT
I'm Rich Posert, a second-year PMCB student in the Biochemistry Molecular Biology department. As one of the first student organizers, I truly believe that only through a collective bargaining process can we work with OHSU to make our programs the strongest they can be, and improve our lives while we do it. However, I also think it's important to listen to the voices of all students, including those who haven't been involved so far and those who may not think that our union can provide everything they need. I'd like to be on the bargaining team so I can fight for what I know we deserve, and also act as a conduit for students who haven't felt heard so far in the process.