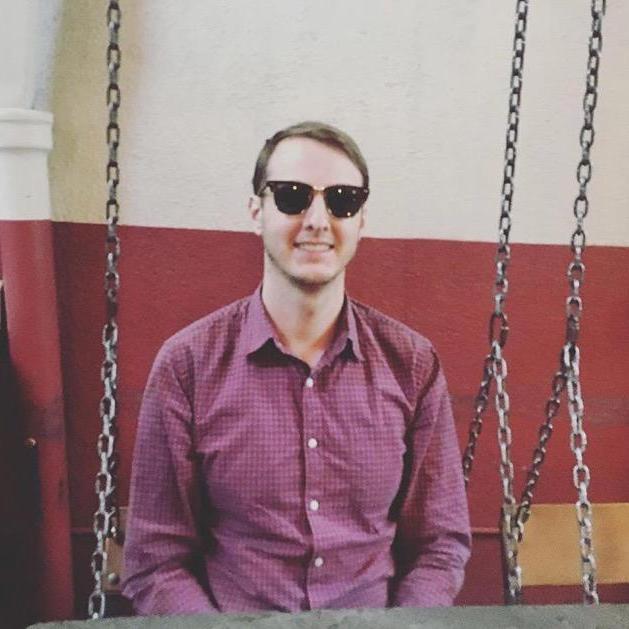 4th Year Neuroscience Graduate Program, School of Medicine
Bio
Program: NGP 4th Year     Lab: Von Gersdorff     Undergrad: Humboldt State University, Post-Bac at UC Davis     Favorite Animal: French Bulldog
Marc is a fourth year NGP student in Henrique von Gersdorff's lab, where he studies neuromodulation of the retina. In Marc's office, dimly lit with ominous red light, he uses patch clamp electrophysiology techniques to measure the kinetics of vesicular release from specialized retinal neurons like bipolar cells and amacrine cells. When these cells are filled with a second messenger like cAMP, fusion of vesicles to the cell membrane increases its overall surface area, and this increase can be measured by a proportional increase in capacitance. His work contributes to how we understand the molecular-level differences between night vision and day vision.
Marc was among the first graduate researchers to push for unionization. He believes that graduate researchers and other young scientists are the future of the labor force, and that their contributions to science and society are significantly undervalued. Marc feels that poor working conditions for graduate researchers will never change unless we change our mindset about our own value. He is also involved with the Alliance for Visible Diversity in Science (AVDS).
Bargaining Team Statement
I believe that graduate researchers play a vital role here at OHSU.  I want to work towards improving services and support for all graduate researchers and establish protections for those services. Our work brings international recognition and makes OHSU one of the best places to work. We have been working hard to gain a voice and now we are finally getting the chance to negotiate the terms of our employment.