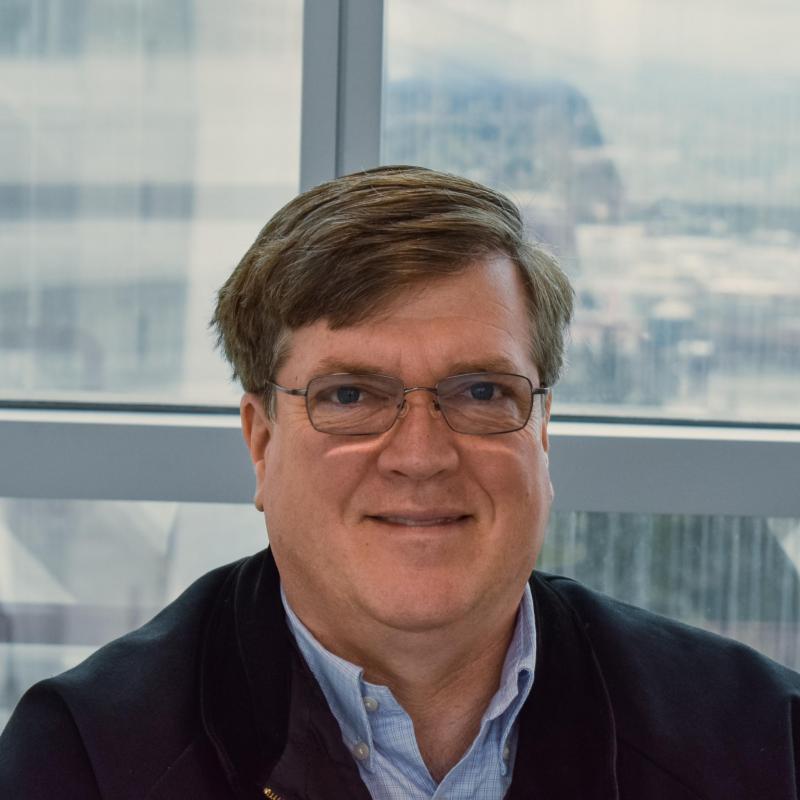 Union Representative, AFSCME Council 75
Bio
Role - Representative for AFSCME Council 75     AFSCME Locals Represented – Local 328, Central City Concern, Transition Projects, Volunteers of America, Graduate Researchers United     Undergrad – Eastern New Mexico University, Political Science     Favorite Animal – Basset Hound
In his 27 years as a union organizer, Dennis has been a member of at least a dozen bargaining teams and been arrested at demonstrations more times than he can remember. He spent most of his union career with the American Federation of Teachers, where he served as a National Representative traveling all over the country to establish local unions and help existing locals with bargaining, financial trouble, and other struggles.
Dennis once organized a massive demonstration in Albuquerque in response to an attempt by the Bureau of Indian Affairs (sidenote – why is it still called this?) to cut pay for native teachers. The demonstration made BIA management so furious that they responded by filing a series of Unfair Labor Practices (ULP) against him to the ERB based on entirely fabricated claims, including that he told his own son to lay down in front of a manager's car to prevent him from leaving work. The ULP filing, which included choice quotes such as "Dennis Ziemer posed a threat to our organization not unlike that of the Oklahoma City Bomber," was immediately dismissed by the ERB, and the teachers never ended up getting that pay cut.
Bargaining Team Statement
Dennis has been a Representative of AFSCME Council 75 for the past four years, during which he has worked extensively with OHSU employees in Local 328. He and the other Council 75 staff agreed that he would be the right choice to represent Graduate Researchers United because he is "already not on Management's Christmas card list at OHSU." Dennis has been helping with GRU organization efforts from the very beginning, and now lends his experience as a member of the bargaining team.